CURRENT NEWS
ALERT - PLASTIC RECYCLING CHANGES HAPPENING NOW
SEPARATE your recyclables at the source – YOU!
PLEASE SEPARATE YOUR # 1 PLASTIC AT HOME   FROM #3-#7 PLASTICS -
LOOK FOR THE BIN PROVIDED FOR THE #1 AT THE FACILITY - OTHER #3-7 GO IN A DIFFERENT BIN
#1 Plastic must be one of the three things:
Be a container

Have a number stamped on it

Be rigid (no film, bags or sheeting)
IMPORTANT POINTS TO REMEMBER
If there is no recycle mark on it – place in your household trash bag!

Styrofoam & ALL bags (even with a # are not recyclable – place in trash

If it's plastic film, sheet plastic, or a single use bag – put in trash or recycle with Hannaford's or Wal-Mart

Bubble wrap or Packing Peanuts – place in trash or reuse!

PLEASE KEEP  #1  SEPARATE

-

if you are unable to help with this endeavor to continue recycling this material your plastic waste should go in your household trash bag.  Contaminating the #1 bin must be avoided to make this program viable. 
SAMPLE PRODUCTS OF # 1 INCLUDE:
Bottles of Soft Drink, Water, Juice and Sports Drinks
Jars of Peanut Butter, Jelly, Jam and Pickles
Egg cartons
Salad Dressing Bottles  & Vegetable Oil Bottles
Prepared Food Trays (for use in oven and microwave)
Mouthwash  and Dish Soap Bottles
Prepared salad containers (most) and Plastic Fruit containers
Black and colored plastic containers stamped with a #1 are acceptable
You will probably find it easier to sort your plastic at the facility if you create a separate bin for your #1 plastic containers at home where taking the time to spot the #1 can be done easier. If the #1 is not easily read, please look for the letters PET or PETE – this will aid you in identifying this material.
NOTE:   We do not accept small loose caps or small pieces (such as juice pull tabs) in our plastic recycling and ask that you place these smaller items into your regular household trash bag as they can harm machinery.
---
CLEAN DEMOLITION WOOD PROGRAM
MCSWC is accepting clean demo wood for grinding and resale as fuel and furnish chip. Please see the Gatehouse attendant upon entering the facility and they can help direct you.  It is important that following products are not allowed to be placed in the demo wood section:
No Creosote or Pressure Treated
No rotten wood

No painted wood
Acceptable wood will be deposited in the Day Bin which is provided adjacent to the wood storage pad (at landfill exit).
---
Public Notice - Tip Fee Increase for Sheetrock Debris
Mid-Coast Solid Waste Corporation serving the towns of Camden, Hope, Lincolnville and Rockport gives notice of a tip fee increase beginning October 17, 2017. This cost change is due to an increase in processing fees in order to divert sheetrock from the landfill.  The Board of Directors has therefore required a fee increase to cover our expenses. The tip fee for sheetrock will increase on October 17, 2017 from $100 per ton to $140 per ton. For further information contact the business office at 236-2467.
---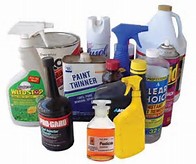 Mid-Coast Solid Waste held an  Annual HOUSEHOLD HAZARDOUS WASTE DAY
On Saturday, June 17 TH - If you missed this event: PLEASE SEE BROCHURE LINKS BELOW FOR MORE INFORMATION
Information on Hazardous Waste for Maine Residents
MCSWC Household Hazardous Brochure 2017
---
-COMPLETED WASTE SURVEY LINK BELOW -
---